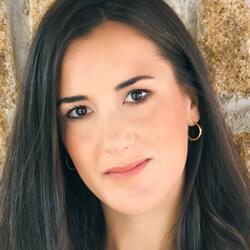 Maria Ramiro Martin
EU Head of Petal Ads Business Development
Petal Ads - Huawei Consumer Business Group
María Ramiro Martín, EU Head of Petal Ads Business Development, Huawei Consumer Business Group.
A media professional with over 12 years digital business experience gained through working at some of the Top Tech & Media International companies (Sogecable, Mediaset, Telefónica and currently Huawei Technologies), in a wide range of business models (subscription, IAP, advertising, etc.).
Currently leading the advertising business in Huawei, in the European Markets, including Industry Development, Business Development and Customer Success, within a variety of Mobile Ad Solutions (programmatic display, App Promotion, Search Ads, etc.). Has been one of the first local team members to join and lead from scratch the Huawei Mobile Services Business (Digital Business) in Europe in 2018, where she strengthen partner success within user engagement. She is also a speaker in some of the Top Tech industry events.
Thanks to her Executive Master in Digital Business in ESADE Business school (Top 50 best Business Schools according to Financial Times), and a grade in Filology and Hispanic Studies, has also a deep knowledge of linguistic science related to assistants, AI, voice recognition and user behavior.