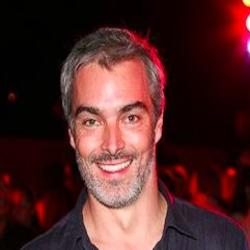 Marco Scabia
Partner and Director of New Businesses
Started his career as an internet entrepreneur founding Gibraltar, one of the first ecommerce sites in Brazil. Became the Country Manager of DeRemate.com (Arremate.com) and in 2004 founded a marketing agency that recently merged with another company, resulting in the AktuellMix marketing group of which he remains a shareholder.
His newest challenge has been developing commercially Logan (a Leading ads ales mobile network) in Brazil, that has been tremendously successful in the region.
---
Iniciou sua carreira como fundador Gibraltar, um dos primeiros sites de comércio eletrônico no Brasil. Tornou-se o Country Manager da DeRemate.com (Arremate.com) e em 2004 fundou uma agência de marketing que recentemente se fundiu com outra empresa, resultando no grupo de marketing AktuellMix de que ele é acionista.
Seu mais novo desafio tem sido desenvolver a Logan (a rede móvel líder anúncios ales) no Brasil, que tem sido um sucesso.