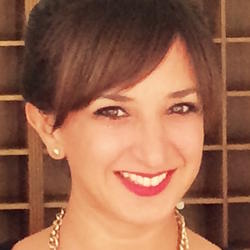 Lucila Costantini
Marketing Services Head Latam South
Specialist in Marketing, Strategic-oriented with 15 years' experience in the Health & Beauty Consumer Healthcare Division & Pharmaceutical Consumer Business. Expertise in dealing with LATAM dynamic markets in line with Global Brand Strategy, developing and leading strong teams.
Nowadays joining on a new journey of pushing into a new way in today's increasingly connected, real-time world. Being always present to engage with our consumers when and where they want, while connecting marketing efforts to drive sales in both on line and offline channels across the purchase journey. My profile/role has become an agent that enable growth & change, promoting breakthrough thinking, generating sharp diagnostics, helping and influencing business decisions opening new perspectives and possibilities for results.
Throughout 15+ years of experience in Marketing with a strong background gained in different industries and consumer targets, this new role was developed with a new perspective which gives the chance to add value and provide a strategic vision supporting brands and countries; influencing brands to better address emerging marketing needs through strong insight discovery applied to strategies, process & choices; pushing teams for its ideas that can generate better results, accelerate growth or drive further efficiency to the Cluster.
As MKT Services Head I am Responsible for the management and resources/Budgets optimization of activities to support brand planning & activation:
Shape Media strategy & foster Digital transformation. Consolidate precision marketing model
Lead Agencies operations: PR, Digital & Media.
Fast-track embedding of new Analytics capabilities and technologies
Lead Strategic planning & Business planning.
Guarantee the flawlessly execution of portfolio & Innovation processes
Shape Professional MKT strategies
Manage Consumer Care Center Translating interactions into insights
Work together with regional office areas: Align strategies, Gives support and ask for needs.
Also with a Regional role as Marketing Excellence Champion, driving learning plans to build mkt capabilities towards LATAM Marketers.