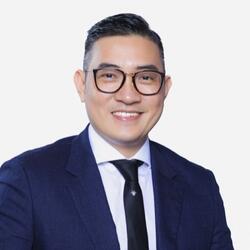 Le Xuan Truong
Principle Professional - Mobile Experience            
Samsung Electronics Vietnam
Truong is known as a Global Brand Custodian with more than 15 years in crafting and deploying FMCG strategic brands across global, regional and local scales. Based out in Singapore and the UK for over the last 10 years, his work and experience has been registered at both developed and developing markets. His exposure to diversifying consumer portraits and insights has eventually enriched and sharpened his point of view, his approach and judgement.
Lately, he has joined Samsung Electronics Vietnam and taken the role of Principle Professional - Mobile Experience to lead the entire brand & digital marketing for the biggest and the most impactful brand - Samsung Galaxy.
Truong's personal purpose & passion is not only about growing brands, but also about creating an environment where people can thrive their best self.