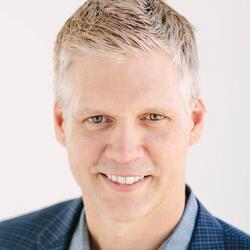 Kevin Howard
Executive Director, Digital Strategy & Growth Marketing
Kevin Howard is the Senior Director of Digital Marketing for ALLY and is tasked with leading the overall digital marketing strategy leveraging the "One Ally" philosophy.  Kevin joined Ally in 2011 with the mission to lead ALLY to the cutting edge of digital sophistication through a combination of data, targeting, and personalization across a variety of channels and an ever changing consumer. As the digital landscape evolves and becomes more fragmented, so does his role.  Content marketing, cross-sell, cross-device personalization, along with a shifting demographic to the millennial mindset are the big opportunities where he is driving innovation.
Kevin has 20 years of digital marketing expertise beginning his career on the agency side with Avenue A / Razorfish in New York, where he spent 8 years.  He was instrumental in leading strategy for brands including Starwood Hotels, Chase Credit Cards, and LLBean. He also led a media team that was crowned "Media Agency of the Year" 2 years in a row. Prior to joining Ally, he also spent 3 years with Lending Tree evolving their digital marketing strategy across an expanding product set.
Kevin holds a B.A. in Marketing from North Carolina State University.  He is an avid golfer and an enthusiastic fan for all Charlotte sports teams.