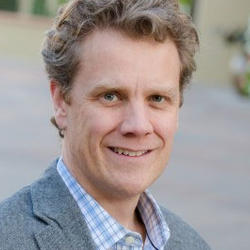 Kerry works with leading brands to define and execute marketing strategies across all channels. He currently manages a nine-figure portfolio of accounts across the telco and media verticals. Prior to his current role, Kerry founded and led Epsilon's Advanced Digital Solutions practice, which focused on helping brands take an omnidata approach to digital media. He has over 20 years experience in omnichannel marketing across multiple industries, including telcom, financial services, retail, and B2B. He specializes in marketing innovation, having launched a series of successful new products and marketing programs, and holds a patent for privacy-safe online marketing.
Prior to joining Epsilon, Kerry built several critical businesses at BellSouth / AT&T, including: Brand's first omnichannel media optimization tool, industry's first outbound save desk, revamped Customer Acquisition Marketing Group, and led initial go to market for digital TV service. At Equifax, Kerry led several new business incubation efforts, including: Identity Management Practice and Fraud Solutions Group. His final role was the turnaround of the Marketing Services business, which culminated in the successful sale of that unit to Epsilon.
Kerry holds an MBA from Emory University's Goizueta Business School. In his free time, he enjoys kayaking, cooking, writing, and having his expectations dashed by Atlanta sports teams.