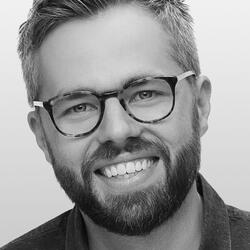 Jed Dederick
Chief Client Officer, EVP
Jed Dederick is the Chief Client Officer and Executive Vice President for The Trade Desk. As the leader of The Trade Desk's Client Development organization, Jed and his team work to build meaningful relationships with the world's largest advertisers and agencies. By collaborating with The Trade Desk's global business team, Jed works to create greater communication and coverage, fueling the growth of the independent internet around the world.
A recognized expert at the forefront of digital advertising innovation, Jed has been featured in media including Ad Age, Adweek, Digiday, The Drum and China Daily. He is also a frequent speaker at industry conferences including Brand Innovators, multiple Adweek and IAB events, and AdvertisingWeek NY.
Prior to this role, Jed served as The Trade Desk's North American Head of Sales, as Regional Vice President of East Coast Sales, and years ago as the first member of The Trade Desk's sales team. Since joining The Trade Desk in 2012, Jed has played a critical role in the company's success and rapid growth. Jed helped create and grow The Trade Desk's largest client partnerships and developed the company's sales capacity including go-to-market strategy, messaging and organization.
Prior to joining The Trade Desk, Jed served in digital sales and client services roles at leading publishers including The Wall Street Journal and WebMD.
Jed is a graduate of Connecticut College where he studied music. He lives in Brooklyn, New York with his wife and two children.