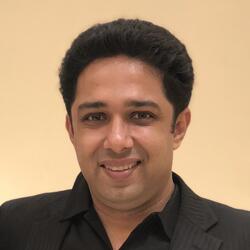 Jayesh Shivdasani
Country Manager Indonesia
Jayesh has over 17 years of hybrid experience panned across Digital, Tech and Advertising. His intense experience is spread across diverse categories ; FMCG, telecom, retail, automobile, tourism, publication etc.
Overall, Jayesh has led clients like Unilever, Nestle, Danone etc.
He was also a co-founder of 2 startups; one was focussed on digital content creation and the other on chatbots and artificial intelligence.
He joined AdColony Indonesia as a head in 2019 to drive the power of mobile gaming for brands.
His strengths lie in growing & diversifying the business portfolio.