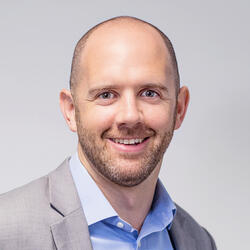 Gavin currently leads the growth of SpotX in the APAC region, where he is focused on helping media owners and brands realise the value of premium addressable video advertising across all streams and all screens.
Gavin has over 20 years' global experience in the digital advertising space, having worked in leadership roles at tech and publishing companies, including Microsoft, Turner Broadcasting and LinkedIn, with the last ten years based in Asia building businesses. His working knowledge spans television, digital, search, programmatic, mobile, content marketing and social media.
He is an active participant within the advertising industry with multiple thought leadership publications, speaker slots and contributing to industry bodies, including past board membership of the IAB SG and participant of several committees. In March 2018, he was named as "one of the top people to look out for" by The Digerati Asia Pacific – which is The Drum's annual celebration of people in the industry that goes out of their way for digital in this region.
About SpotX
SpotX is the leading global video advertising platform that enables media owners and publishers to monetise premium content across desktop, mobile and connected TV devices. As a modern ad server with programmatic infrastructure, data enablement, and monetisation solutions for OTT, outstream, and addressable TV, SpotX gives media owners and publishers the control, transparency, and actionable insights needed to understand buyer behaviour, manage access and pricing, and maximise revenue.
SpotX also provides advertisers with a direct pipeline to premium supply and innovative solutions for optimising media efficiency, reach, and audience targeting. With best-in-class technology purpose-built for video, SpotX's holistic, brand-safe solution is employed by some of the largest media owners and publishers in the world including fuboTV, Microsoft Casual Games, Newsy, Samba TV, Sling TV, Vudu and partners with a variety of different companies within the digital video ecosystem including comScore, DoubleVerify, Integral Ad Science, JW Player, MediaMath, MOAT, Nielsen, Oracle, and more.