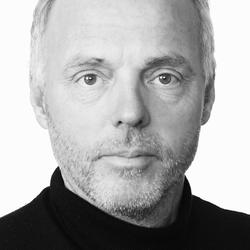 Frank van den Driest is a passionate, pragmatic and highly results-oriented brand and marketing consultant. He is a well-known thought leader in the space of global brandmarketing strategy development and implementation.
Frank has co-authored two cover articles in the Harvard Business Review - "how to build and Insights Engine" in 2016 and "the new basics of marketing"in 2014, of which the latter made the best-selling issue in the entire history of HBR. He has written several books, among which the bestselling "The Global Brand CEO - building the ultimate marketing machine"
He had been invited as inspirational keynote speaker for Cannes Lions, ESOMAR, the ARF, PMRG, Fachtagung and many others.

Frank has led countless purpose-led growth journeys for global brands like Shell, Whiskas, Sony, ING, AkzoNobel, Pepsi, GSK and many others.

Frank increasingly spends his time coaching global marketing and business leaders on purposeful and effective leadership.