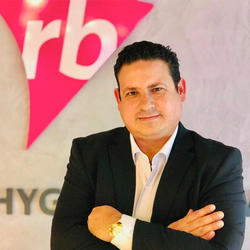 Daniel Torres
General Manager RB Health Brazil
Responsible for Sales and commercial strategy for Mexico and US Hispanic market; 3rd branch in importance for the company globally.
LEAD THE INTEGRATION commercially between RB and MJN as new commercial head for the joint health business. Define, design and implement channel development strategy.
Responsible for Shopper and trade marketing strategy to drive conversion. Local co-owner of demand planning process from a sales input perspective. Co-owner of the company PNL, Sales A&P, Opex, Trade Spending and Profit.