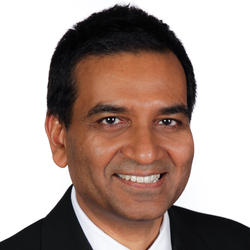 Ashutosh currently manages Mindshare for APAC, Middle East, Africa & Russia/CIS, and leads key client relationships with Unilever, GSK, Pepsico, KC, Yum, and Nestle in this diverse region. He is based in Singapore,
Ashutosh has been in the marketing services business throughout his career, after completing his MBA.
Ashutosh has been part of the WPP group since 1994, initially with JWT in account management, strategic planning, and media specialist roles, and then with Mindshare from 2002 as its MD, when it was set up in India. Prior to his current role, Ashutosh ran Mindshare for the Asia Pacific region, and before that, GroupM South Asia from Mumbai.
Ashutosh is keenly involved with the new developments in the entertainment and media sector, in data analytics, and new media technology, with focus on mobile and wearables. – looking at their impact on consumers, on agency business strategy, on brand marketing and in new media agency products and services. He is the current chairman of APAC board of the Mobile Marketing Association (MMA) – and has done keynote addresses at various MMA conferences championing the adoption of mobile devices, connected devices and Internet of Things.