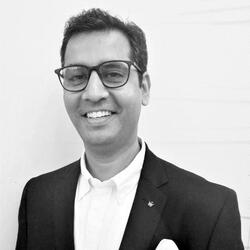 Educated in 2 countries | Professional working experience in 4 countries, in APAC & Middle East
For over 16 years, led businesses for Unilever, Nestle, KCL at Mindshare across markets in India and SEA, with varied media landscape and cultural diversity. 
Established media practice, as Head of Media for Tata's food portfolio and managed leading biscuits & confectionary brands as Brand manager. 
With 'People First, Better Results' approach, have led large teams across various functions to achieve unified goal.
Innovations that are build with consumer insight at the core and brought alive by tech partnerships for brands have won awards in Global & Local forums of WARC, MMA, M&M, Smarties & more.
Specialties: Media Planning & Buying and consumer understanding with Data at the centre. 
Agency management by driving healthy P&L.