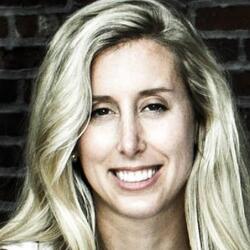 Ally Day
Senior Director of Marketing
Ally Day is the Senior Director of Digital Media and Acquisition at E*TRADE, the pioneer of online trading for retail investors. Today, E*TRADE is a leading online financial services firm that specializes in a first-class experience for the digitally inclined investor and trader as well as a high-tech custody platform for advisors and the industry's #1-rated stock plan administration platform.
Ally leads marketing and acquisition strategy and performance across digital media channels. In her current roll, she oversees campaign optimization and performance and media technology partnerships. She has a strong passion for being on the forefront of digital engagement and innovation, and is highly experienced in acquisition, data strategy and analytics, consumer insights/brand strategy, and managing campaigns across integrated marketing teams.
Prior to joining E*TRADE, Ally spent 5 years working on the media agency side gaining experience across different verticals and areas of media expertise. She is a graduate of the University of Miami, and resides in the greater New York area.