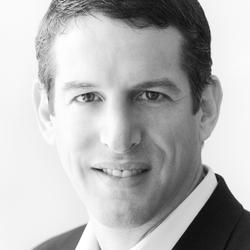 Aleck Schleider
VP, Sales Strategy & Data Analytics
Aleck defines and executes next-generation digital & TV related marketing solutions across key industry sectors. His scope of duties encompasses developing and marketing vertical based products for platform extensions, cross channel audience segmentation and targeting, and offline ROI measurement.
Aleck has over a decade of online experience developing and implementing integrated marketing solutions across the top spending advertiser sectors. His previous roles as Vice President included building digital Advertising Products for Forbes, AOL and Advertising.com. Leveraging a broad range of online products and offerings he managed multiple teams that focused on and worked with advertisers and agencies to execute integrated marketing campaigns, media planning strategies, and web analytics studies across a variety of online channels. Aleck's has worked extensively for Fortune 500 advertisers with a specific concentration across CPG, Auto, Retail, Financial Services and Travel Advertisers.
Aleck received his BS degree in both Economics and Business Management from Towson University.