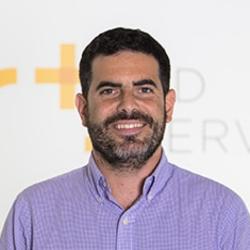 Adrian Behr
Head of Business Development LATAM
Adrian Behr has been head of Smart AdServer's business development in Latin America since 2014. He splits his time between the headquarters in Buenos Aires and Mexico. Adrian has extensive experience in the digital domain. He previously worked as Country Manager for Fon in Brazil and Head of Business development for Latam. He also served as operations manager at Lenovo Argentina.Adrian Behr holds both a master's degree in Marketing and Communication from University of San Andrés and a B.S. degree in Business Administration from the University of Buenos Aires.
---
Con sede entre Buenos Aires y México, Adrian dirige el Desarrollo Comercial de Smart AdServer en Latinoamérica desde 2014.
Posee vasta experiencia en el mundo digital, anteriormente trabajó como Country Manager de Fon en Brasil y desarrollo de negocios para Latam y previamente se desempeño como Gerente de Operaciones en Lenovo Argentina.
Adrian Behr tiene un Máster en Marketing y Comunicacion de Universidad de San Andrés y es Licenciado en Administración de la Universidad de Buenos Aires.