United Kingdom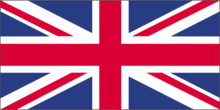 Mobile Marketing Association's UK Local Council strives to stimulate the growth of mobile marketing and its associated technologies in the country.
Contact Info
---
Board of Directors
For a full list of Board members, click here.
MMA UK Blog - Talking Mobile
The latest insights from thought leaders in the mobile marketing space. Click here to read more.
Announcements
Infographics