Vietnam: Mobile Ecosystem & Sizing Report 2017/18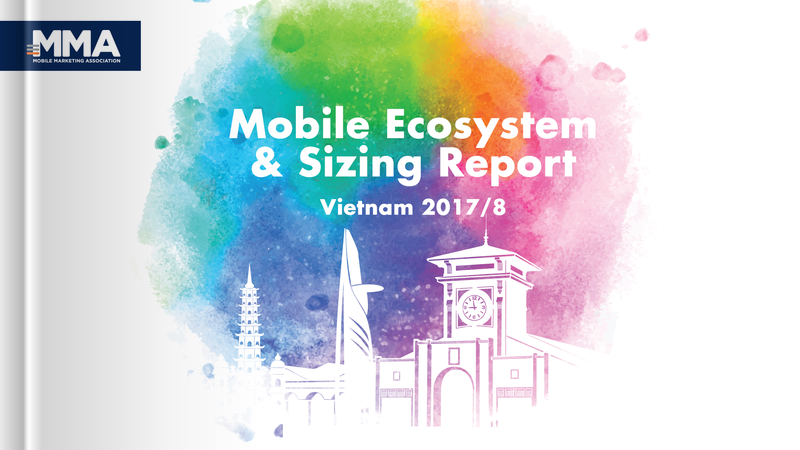 Mobile Marketing Association (MMA) announces the first 'Mobile Ecosystem and ad-Sizing Report' that deciphers the state of mobile in Vietnam in 2017 – 2018 and what we will see in the future that will further develop in this mobile first economy. The report aims to provide a comprehensive view of the mobile marketing ecosystem in Vietnam and the various factors that influence its growth in recent years such as the rise of mobile and smartphone users, mobile internet users, mobile app users, the development of mobile internet infrastructure like 4G service introduction, the increasingly diverse mobile marketing channels and solutions, etc. It is a collaborative effort by the marketing and mobile industry, championed by GroupM Vietnam and other partners (Google, Facebook, Kantar Media, Gameloft and Zalo Group)
The top three trends of the report include:
Growing mobile/smartphone penetration and data usage in both urban and rural is fueling significant growth in mobile ad spend in Vietnam (estimated at US$77.1 million in 2017, doubling the number of 2016 - US$38.5 million). Mobile adspend is estimated to account for about 50% - 60% digital spend for most big brands
Increase in 3G/4G penetration in Vietnam will help to enrich user's content consumption on mobile, and accordingly, continuing potential growth for diverse mobile ad solutions
Growth and more engaged app usage (backed by burgeoning smartphone and mobile internet penetration) leading to a growing community who favour a mobile app economy in Vietnam. Mobile app usage in Vietnam will continue to grow, especially with a developing e-commerce landscape and increasingly active online payment market
Through this report, our attempt is to create the first single source study of the mobile marketing ecosystem in Vietnam that can help marketers, students, tech enthusiasts and journalists to gain meaningful insights on the entire ecosystem that drives the mobile story in Vietnam.
MMA Members, log in to download now.
Not an MMA Member? Please fill out the form below to find how you can get access to this document and to learn more about other useful resources.