August 21, 2009
Submitted by 2ergo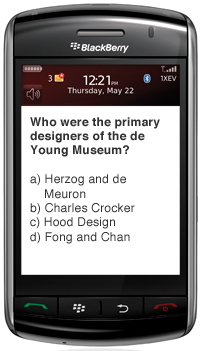 Challenge
For the past 27 years, Adobe has revolutionized how the world engages with ideas and information. The company's annual MAX Conference is an experience unlike any other that provides an opportunity for Adobe users to connect with thousands of designers, developers, partners, executives and Adobe staff for education and inspiration. The adjunct Customer Appreciation Event is a forum to establish brand identity, deepen ties with users and demonstrate how much Adobe loves developing innovative solutions for them.
With Adobe users defining the creative edge, the Adobe MAX team had to deliver a tactile and stimulating experience for the company's Customer Appreciation Event that would tantalize the symbiotic relationship between the right and left brain. To accomplish this, Adobe teamed up with Branduin Creative, a full-service experiential marketing/event production agency that manages projects from creative conception through on-site execution.
Solution
Branduin Creative's answer was delivered via a giant wonderland where guests were able to interact, play and be inspired by both science and art. The event took place at two of the most acclaimed museums in the world – the new California Academy of Sciences and the renowned De Young, an integral part of the cultural fabric of San Francisco.
One of the goals was to encourage Adobe's guests to explore both spaces and ensure proper flow of a large-scale event. This was the first time these two venues had been used simultaneously for one cohesive event, and the Branduin team wanted to make sure that guests experienced the confluence of two diametrically different disciplines – art and science.
To accomplish this goal, Adobe and Branduin turned to 2ergo, a leading provider of mobile enabling technology, to develop the "Adobe MAX Texting Challenge." Using mobile phones, guests answered specific queries about the exhibits, the conference and other Adobe-related trivia for a chance to win Adobe products. From the depths of the underground aquarium to the highest point in the De Young tower, texting code words were printed on boards scattered throughout both venues and guided guests on a game of discovery and trivia via their mobile phones.
Results
The SMS-driven game proved to be a huge success with the 3,000 event attendees. More than 30 percent of the guests participated, answering approximately 2,300 questions in a quest to win one of the grand prizes, which included a valuable suite of Adobe software products.
"The SMS game allowed Adobe to engage its valued users in an entertaining fashion and reinforce its brand. We noticed a lot of networking as attendees were comparing notes on different questions, and as event producers, we were thrilled because the event flow was flawless," said Todd Benzies Director of Business Development Branduin Creative. "We watched guests exploring from museum to museum, floor to ceiling and truly experiencing all of the creative elements that we used to enhance the two venues. Also, in the digital age (and especially for Adobe's users), this mobile game was much more innovative and exciting than traditional tools!"