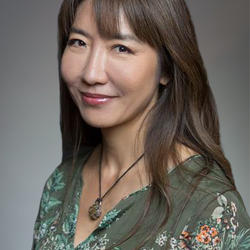 Susie Riley
SVP, GM, Monetization Business Unit
Susie Kim Riley is a proven leader with a unique blend of technical and business creativity and capability. She has conceptualized and delivered disruptive technology & business-model based enterprises across hardware and software platforms. Over her 25 year career, Susie has founded and led multiple enterprises, scaling revenues to profitability, and yielding multi-billion dollar exits.
Susie is responsible for driving the monetization business at Mavenir, and focused on developing solutions to help mobile operators find new sources of revenues beyond the traditional subscription model. She comes to Mavenir through the acquisition of Aquto.
Prior to Aquto, Riley was the CMO of Tekelec (acquired by Oracle) where she was responsible for strategy and technology direction. Riley came to Tekelec through the acquisition of Camiant, where she was the Founder and CTO.
Riley has held senior leadership positions at a number of other successful startup companies including Broadband Access Systems (acquired by ADC), Maker Communications (acquired by Conexant) and Proteon. She holds a bachelor of science in electrical engineering from Cornell University, and has 23 issued patents.