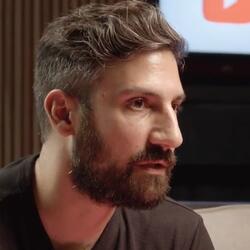 Souheil Soueid
Head of Advertising Product & Solutions, MENA
Souheil Soueid is the Head of Advertising Product & Solutions, MENA at Google. He is responsible
for leading our advertising products strategy and commercialization in the region. He leads a team of
experts responsible to support our clients and partners throughout their digital transformation journey.
With over 15 years of industry experience, Souheil started at Google's EMEA Headquarters
supporting the French market. He then pursued his passion for the region by starting operations in the
newly opened Google Dubai office in August 2008.
Souheil set up several parts of the Google ad business in the region. He worked extensively with
Google's agency partners in MENA. He set up the Google agency team in 2012 and helped build the
agency business in the region.
In addition to his Google responsibilities, Souheil is actively involved in the technology and startup
spaces in the UAE through various mentorship programs. He is also active in the art and cultural
scene in the UAE and the region.
Prior to his experience at Google, Souheil worked and studied in France. Souheil received his
Masters from Grenoble École de Management and is fluent in Arabic, French and English.