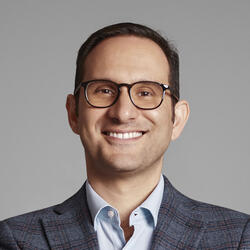 Shant Oknayan
Vice President, Global Business Solutions - Asia-Pacific, Middle East & Africa
Shant Oknayan is the Vice President of Global Business Solutions at ByteDance and its leading short-form video platform, TikTok, across Asia-Pacific, the Middle East and Africa, with a mission to lead the organization's business strategy, partnerships and operations across the region.
Shant has over 20 years' experience leading businesses, with expertise in digital and investment strategies across corporations and governments, and has a proven track record of successfully growing digital and tech platforms. Shant has always been a front-runner with an entrepreneurial and pioneering mindset, having previously led the development and execution of business strategies and operations for Facebook (now META) and Google across the Middle East and North Africa. In between, he also co-founded award nominated GlamBox, the first and leading subscription-based beauty e-commerce start-up in MENA. Previously, Shant led digital transformation programs as a management consultant at Booz&Co (now Strategy&) across the Middle East and Europe, helping shape national digital agendas for various countries.
Shant holds a double Masters from MIT (MBA) and Imperial College London (MEng with Honours). Of Armenian descent, Shant grew up in Italy and has been living in Dubai for the past 15 years with his wife Talar and two children. In his spare time, Shant is an avid football fan and car enthusiast.