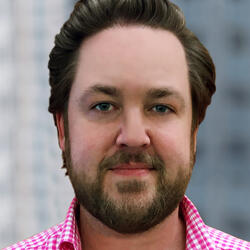 Shane McAndrew
Chief Data Strategy Officer, U.S.
Data is only as good as the imagination that uses it, and in his role, Shane marries the creativity of communications planning with the science of data and analytics. He brings more than 20 years of experience across digital, marketing, and ad technology, with a deep expertise in particular across addressable media, programmatic technology, and analytics. Combined with his client service and product background, Shane delivers best-in-class integrated brand and performance services for clients.
Prior to joining Mindshare, Shane served as sr-Vice President, Global Product Growth at Merkle, where he led global business & client development, regional go-to-market strategy, and the establishment of best practices & training, scaling teams and revenue across key global markets. His previous positions at Merkle included Head of Audience Strategy & Investment, and Vice President, Strategy & Planning. Throughout his career, he has also held roles at Visual IQ, Moxie, Digitas and more. A respected industry thought leader, Shane's insights have been featured in Ad Age, Adweek, eMarketer, and more.