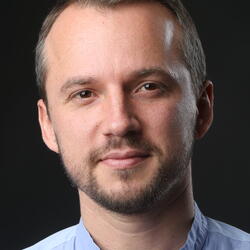 Sebastian Tomich
Global Head of Advertising and Marketing Solutions
Sebastian Tomich was named global head of Advertising and Marketing Solutions at The New York Times in November 2017. In this role, he guides the strategy and revenue generation of the entire advertising team across media, partnerships and services, including T Brand Studio, ad innovation, marketing solutions and sales.
Previously, Tomich was senior vice president of Advertising and Innovation, starting in April 2015. In that role he led The Times's branded content business and studio, overseeing Hello Society and Fake Love—the two agencies the Times Company acquired in 2016—and steered the company's advertising innovation efforts.
Tomich was previously vice president of advertising where he led the launch and rapid expansion of T Brand Studio, The Times's commercial content studio. He also managed sales teams across multiple categories.
Before joining The Times, Tomich was the director of East Coast advertising at Forbes Media. In this position he led the company's largest regions advertising sales and business development efforts with their new native advertising platform, BrandVoice. During his tenure at Forbes, Mr. Tomich held a number of positions, including Regional Sales Manager and National Digital Director.
In 2017 he was named an Ad Age "40 Under 40" and in 2014 he was named to Ad Age's "Creative 50."