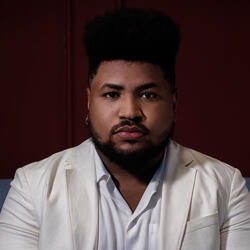 Publicitário com mais de 10 anos de experiência em comunicação, especialista em mídia digital, Ricardo Silvestre já atuou em algumas das maiores e mais premiadas agências de propaganda do Brasil, como F/Nazca, Africa e VMLY&R.
Com formação acadêmica pelo FIAM FAAM e com passagem pela Santa Fe University of Art and Design dos Estados Unidos, em 2019 criou a Black Influence que é uma agência de comunicação criativa diversa e antirracista, especializada em influenciadores pretos, com o objetivo de gerar impacto social positivo, aumentar a representatividade na publicidade brasileira e ajudar as marcas a se comunicarem de maneira assertiva e genuína com a comunidade negra.
Ainda em 2019, foi eleito pelo Papel & Caneta como um dos 30 jovens que lutaram para mudar a indústria da comunicação e pelo YOUPIX como um dos 15 profissionais que ajudaram a construir o mercado de conteúdo e influência no país.
Em 2020 foi nomeado pelo Meio&Mensagem como um dos 10 profissionais de comunicação do ano por sua atuação e em 2021 como um dos 30 jovens abaixo de 30 anos mais promissores nas áreas de comunicação, marketing e mídia.