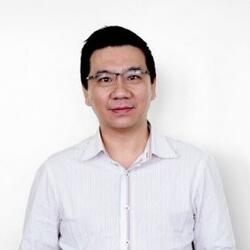 As a person who highly passionate in technology and creativity, I choose to devote myself into an industry which can combine and present both of them in the most seamless form - Online Marketing.
My previouse experience as a programmer, web application architect, online marketing strategist, had motivated me to realize and strengthen my believe in what I am doing now - Innity.
Innity is headquartered in Kuala Lumpur, Innity Corp operates an expansive regional Online Advertising Media Network with offices in Singapore, Jakarta, Bangkok, Ho Chi Minh City, Philippines and China.
With our primary operating units - All Engaging Media Network - we are committed to providing the most effective and most extensive online marketing solutions and services in the region.
I have no other goal at the moment except to enjoy the process of building a great company.
Specialties: Online Media Solution & Strategy
Social Media Management & Marketing
Research and Development