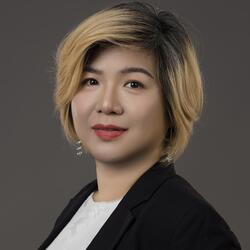 Ngoc currently holds the position of CEO at YOLA, an esteemed organization at the forefront of English Language Education in Vietnam.
Ngoc has held executive roles across diverse industries during her remarkable career spanning over 15 years. She excelled as the COO of the Coffee House, a Country Manager at Nitipon Vietnam and Luxasia Vietnam, a Managing Director at Zalora, a Channel Manager at ANZ, and a Sales & Marketing Director at Sheraton Saigon Hotel and Towers.
However, with education, Ngoc discovered her calling as a dedicated, long-term leader whose vision extends far beyond profit margins; it's about nurturing a society where young Vietnamese talents can unleash their full potential, paving the way for sustainable growth and prosperity. Her journey is a testament to the power of resilience, determination, and a profound belief in the potential of women to shape a brighter future.