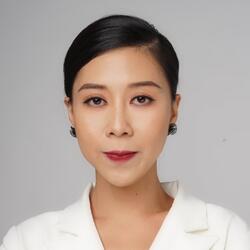 My Nguyen
Country Manager of Vietnam
My Nguyen is Country Manager of Vietnam, AnyMind Group, an end-to-end commerce enablement technology company.
She is responsible for the overall business of AnyMind Group in Vietnam including e-commerce, marketing, influencer and creator solutions. In an era that is driven by technology, she finds it exciting that a company with well-infrastructured platforms and solutions like AnyMind is able to unlock the business potential for brands, creators, and publishers. Under her leadership, the team is always innovative in strategizing full funnel approaches to leverage the AnyMind ecosystem.
With more than 10 years of experience in the marketing and advertising industry, she brings strong expertise in the field of Integrated Marketing Communications, Media, Influencers, Affiliate Marketing and funnelled into Digital Commerce.