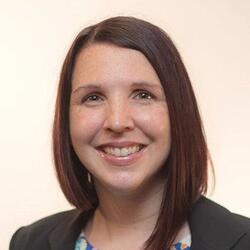 Molly Poppie
Senior Vice President, Strategic Initiatives
Molly Poppie is a SVP, Product Strategy & Research at The Nielsen Company. In this role she leads the company strategy for integrating Nielsen's audience outcomes measurement and reach measurement products, focusing on driving more client value by finding connections between our current products and building new capabilities to compare reach and behavioral outcomes metrics. She also leads the audience outcomes data science organization.
During her 15 years with Nielsen, Molly has been a leader of innovation, focused on transforming how we measure consumers content exposure and purchase behavior. She's led several transformation initiatives from integration of cable set top box data into TV measurement to utilizing receipt capture data for consumer purchase insights.
Molly is passionate about diversity and leadership development. She is an executive sponsor of Nielsen Cares and Green business resource group that support sustainability and social responsibility. She is also a mentor to numerous individuals, furthering Nielsen's goal of growing talent and developing a strong leadership pipeline.