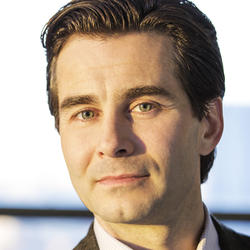 Mike Steib is CEO of XO Group Inc (NYSE: XOXO).  Mike and the team help millions of couples navigate and enjoy life's biggest moments together through industry-leading digital and media products that include The Knot and The Bump. In his career, Mike has helped to launch or scale over a dozen disruptive businesses, generating more than one billion dollars in new revenue across digital marketplaces, media, ad tech, mobile, video, local, and commerce.
Mike joined XO Group as president in July 2013 and assumed the CEO role in March 2014.  During Mike's tenure, XO Group has executed a significant transformation from a traditional online media company to a digital marketplace that connects young couples to the professionals, services, and products that they need to successfully get married and become parents.  In the past two years, XO Group has doubled revenue growth rates and its stock has outperformed the S&P 500, Russel 2000, and Dow Jones Industrial Average.
Mike serves on the board of Fortune 500 financial services company, Ally Financial (NYSE: ALLY), and is Co-chairman of the Board of Literacy Partners, a nonprofit that has provided free adult literacy and family support services to thousands of New Yorkers for over forty years.