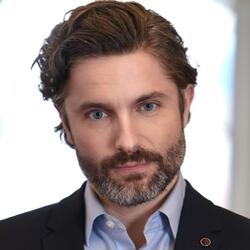 Mike Raffensperger is a renowned marketing executive, consultant, and author. He has over 15 years' experience leading the world's largest media, entertainment and technology companies. He specializes in disruptive technology, corporate strategy, and growth acceleration.
Mike is the author of two books including Digital Media for Business, an Amazon Best Seller. Mike serves as a guest lecturer at New York University and has designed curriculum for General Assembly, a leading technology entrepreneurship incubator. Mike sits on the Interactive Media Peer Group within the National Academy of Television Arts & Sciences and is a Fellow with the Punch Sulzberger Media Executive Residency at Columbia University. He has been honored with multiple Webby Awards and a Sports Emmy Award nomination for his pioneering work in the early development of web television.
Mike was recently named Ad Age 40 Under 40, Sports Business Journal 40 Under 40, and Forbes CMO Next.