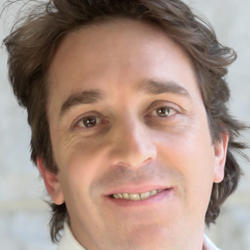 Originally from Madrid, Juan has over 14 years of experience in the media industry in LatAm. Since august, Juan joined the Spotify band as Head of Sales for LatAm.
He started in the industry working in MediaCom as a Regional Strategic Communication Manager for P&G LatAm from Argentina. After two years in the role he was appointed to launch, develop and build the new MediaCom pan-regional media office in Miami.
As head of MediaCom Miami he has been responsible for building teams, developing the product and the culture of the company and leading client's relationship and service for some of the group's key advertisers such as P&G, VW, Dell, WB or Hasbro among others. In parallel he has been responsible for launching, building and leading additional key business regional units within LatAm such as Regional Digital Hubs.
In 2015 Juan was promoted to serve as the CEO for GroupM Miami, where he oversaw the operations and strategic vision for both GroupM Miami and its four units: MediaCom, Wavemaker, Mindshare and Xaxis.
Originario de Madrid, Juan cuenta con 14 años de experiencia en la industria de medios en Latinoamérica. Desde agosto de este año, Juan se unió a la banda de Spotify como Jefe de Ventas para LatAm.
Comenzó en la industria trabajando en MediaCom como Gerente Regional de Comunicación Estratégica para P&G LatAm de Argentina. Después de dos años en el puesto, fue designado para para lanzar, desarrollar y construir la nueva oficina de medios panregionales de MediaCom en Miami.
Como director de MediaCom Miami, ha sido responsable de crear equipos, desarrollar el producto y la cultura de la empresa y liderar la relación y el servicio del cliente para algunos de los principales anunciantes del grupo, como P&G, VW, Dell, WB o Hasbro, entre otros. Paralelamente, ha sido responsable del lanzamiento, construcción y dirección de unidades regionales de negocios clave adicionales dentro de América Latina, como los Centros Digitales Regionales.
En 2015, Juan fue ascendido a director general de GroupM Miami, donde supervisó las operaciones y la visión estratégica tanto para GroupM Miami como para sus cuatro unidades: MediaCom, Wavemaker, Mindshare y Xaxis.