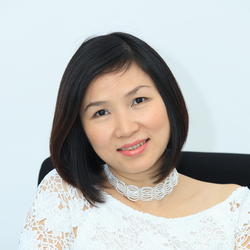 Huynh Thi Xuan Lien
Senior Vice President - Marketing
Suntory Pepsico Vietnam Beverage Company
Lien Huynh is the Senior Vice President of Marketing of Suntory Pepsico Vietnam Beverage Company - the leading beverages company in Vietnam. Being with Suntory Pepsico Vietnam over the last 8 years, Lien has been instrumental for the success and the leadership of the brands across the portfolio of Pepsico today.
With over 15 years' experience in marketing and an in-depth understanding of FMCG market, from hair care to dairy, skin care and to beverages, from pure branding to innovation, Lien has been with the top FMCG firms in Vietnam such as LG, Dutch Lady, Unilever and Suntory Pepsico in present.
As a passionate person with diverse experience in marketing field and a talent developer, Lien is truly a marketer and a leader, who has worked and lived her job with the whole heart and mind.
Lien is a member of Adclub, working with WFA to develop the advertisement standard for Vietnam. Lien is also a great supporter of the youth development programs.