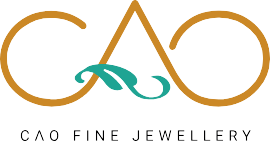 Ms. Huynh Thi Xuan Lien serves as a board member of Phu Nhuan Jewelry Company (PNJ) and holds the role of chairwoman at CAO Fashion Company Limited (CAF). It's worth noting that CAO Fine Jewelry stands out as PNJ's most prestigious jewelry brand.
Before her current positions, Ms. Lien held the position of general manager for PepsiCo's beverage franchise in Vietnam and also served as senior deputy general director at Suntory PepsiCo Vietnam's beverage company, where she joined the team in 2007. Ms. Lien has an impressive track record with various well-known consumer goods companies in Vietnam, including LG, Dutch Lady, and Unilever.
Aside from her professional commitments, Ms. Lien is an active participant in community initiatives, particularly in supporting the growth of young female entrepreneurs and emerging talents. She currently holds the title of vice president at both the Ho Chi Minh City Women Entrepreneurs Association (HAWEE) and the Vietnam Marketing Association, underscoring her dedication to community engagement and advancement.