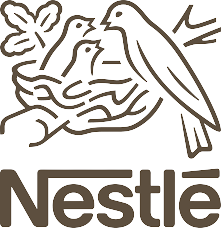 Hoang Dao Hiep
Director of Communication & Marketing Services
In the last over 25 years, Mr. Hiep has been contributing his knowledge of culture, history, insights, creativity and strategic planning as well as implementation experiences to successful corporations and brands in Vietnam and the South-East Asia region.
His last role, prior to joining Nestle Vietnam in March 2021, was Deputy General Director, Marketing of SABECO / Saigon Beer – Alcohol – Beverage Corporation as well as Chairman of the Board at Bia Saigon Eastern JSC, where he contributed to the total transformation of SABECO and its beer portfolio in 2.5 years. Before that Mr. Hiep was responsible for leading Saatchi & Saatchi and MSL, creative & communication agencies of the Publicis Groupe in the Vietnam market.
For 6 years before coming back to his home country Vietnam in 2014, Mr. Hiep was the Regional Marketing Director at the Carlsberg Group driving equity growth and leading pilots across beer & non-beer portfolios of the region including Vietnam, Laos, Cambodia, Myanmar, and Thailand markets. His last assignment at Carlsberg Group was to reinforcing the commercial growth at Lao Brewery.
From 2000 to 2008, he held different advertising and marketing positions at both agencies (McCann-Erickson, Saatchi & Saatchi, Publicis) as well as consumer brands (LG Electronics).
Mr. Hiep started his career in design & construction in 1995, as an exterior-interior designer and co-founder of a design studio and a woodworking joinery factory.