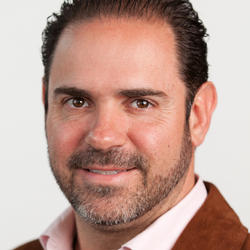 Media sales, Marketing, Open Tv, Pay TV, Online Advertising
Specialties: Media negotiation with clients, and Media Agencies. Digital marketing, media and branding manager with expertise in communication and new media. Experience with design, branding, advertising, marketing and media planning. Leadership. goal driven, effective communication, sales, customer service, new business creation, team builder, passion, strategic planning, P&L Management.
---
Venta de medios, Marketing, Open TV, TV de pago, AdvertisingSpecialties en línea: Medios de negociación con los clientes, y la Agencia de Comunicación El marketing digital, medios de comunicación y gestión de marcas con experiencia en comunicación y nuevos medios. Tiene experiencia en diseño, marca, la publicidad, el marketing y la planificación de medios. Liderazgo. dirigido a metas, comunicación efectiva, ventas, servicio al cliente, creación de nuevas empresas, constructor de equipos, apasionado, gestión de pérdidas y ganancias.