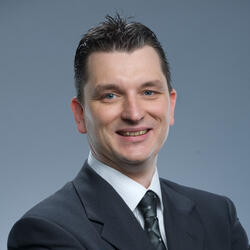 Erik Meijer is a Dutch national, currently residing in Indonesia for the past 23 years.
Throughout his 25+ year career, Erik has worked in all aspects of the TMT (Telecoms, Media & Technology) space, as well as at an airline. Starting his professional career in KPN Royal Dutch Telecom, Erik soon moved to Indonesia where he spent 11 years with the county's largest mobile telecom operator Telkomsel and later became the Deputy President Director of Bakrie Telecom, which he helped grow from 1 to 14 million customers in 5 years.
He then moved on to become the Chief Commercial Officer of the country's second-largest telco Indosat, EVP Marketing & Sales/Chief Commercial Officer at Indonesia's flag-carrier airline Garuda Indonesia, and representative for South-East Asia of Qatar-based multinational telecom group Ooredoo. End 2015, Erik moved on to the Australian telecom giant Telstra where he is the Country Managing Director for Indonesia, as well as the President Director of their joint venture company with PT Telkom called TelkomTelstra.
In parallel to some of the jobs mentioned above, Erik also was the Chief Commercial Officer of media holding company VIVA (which owned 2 national TV stations and a leading online news portal), became the first CEO of online news portal VIVAnews, and was a member of the Investment Board of Venture Capital companies Nusantara Ventures and Nusantara Incubation.
Besides his formal job, Erik is also an Honorary Advisor to the Indonesian Minister of Tourism. 
Erik was a Founding Board Member of the Indonesian Advertisers Association (APPINA Asosiasi Perusahaan Pengiklan Indonesia) as well as an Honorary Advisory Board Member of the Harvard Review Indonesia Intellectual Business Community, and continues to be active as a Mentor of Indonesian start-up companies through the Founders' Institute, Indonesian Angel Investor Club Angel-eQ, and other initiatives.
He is also a regular guest lecturer at universities and speaker at seminars and conferences.
Erik was voted as Indonesia's Marketeer of the Year (Insan Pemasar Indonesia) 2006 by the Cakram Advertising Magazine, Creative Marketer 2007 by MIX Marketing Magazine, one of the Top-10 Figures in Indonesia's Technology Industry 2009 by TechLife magazine, and awarded a Lifetime Achievement Award at the Indonesia Cellular Awards 2007. He has received several other awards in the fields of Marketing and Public Relations.