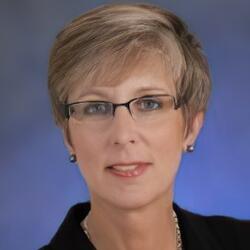 EJ Conlin
VP, Enterprise Integrated Marketing
Ms. Conlin leads the strategic planning and execution teams responsible for the creation of integrated marketing strategies and campaign development within Travelers Insurance Company. She is responsible for driving greater awareness and deepening engagement with Travelers content by both consumer and trade audiences. She works with various Enterprise and Business Unit teams, as well as key agency resources, to leverage a fully integrated strategy for marketing and advertising initiatives for the company.
In addition to her strategic planning and execution responsibilities, EJ also leads brand development and its supporting advertising for Travelers. She works with various marketing agencies to develop campaigns that help differentiate the Travelers brand for consumers. Leading a combined planning and execution team of twenty marketing executives, they bring thought-leadership, insight, and strategic thinking to helping build and support the Travelers brand in the marketplace.
EJ created the first Marketing Leadership Enrichment Program for Travelers. This program is designed to drive acquisition and retention of marketing talent for the company. She also led the creation of SHE Travels, an initiative designed to position Travelers as a leader in advocating for women in the insurance industry.
EJ joined Travelers in 2013. Prior to that, she has over 20 years' experience in consumer and affiliate marketing. She worked in the cable and telecommunications industry and has led integrated marketing and communications teams for premier cable channels including the suite of ESPN and Disney networks, as well as the National Geographic Channel. As Account Supervisor for Arnold Communications, she also managed and directed the advertising, promotional, and public relations initiatives for the McDonald's co-op in the greater Hartford area.
EJ earned her Bachelor of Science in English from Skidmore College and earned her Master of Business Administration from the University of Connecticut in 2018.