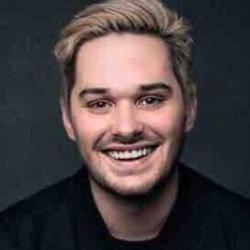 Eddie Revis
Sr. Director Marketing & Brand Development
As Senior Director of Marketing & Media at Chobani, Eddie is tasked with owning the Marketing Strategy, Digital, Media and Partnerships activity and developing them as creative, value-building disciplines and lead the development internally of "One Chobani" with Sales, Operations and Product Development. In doing so, he aims to help Chobani further become one of the most culturally relevant brands in the world by tying the brand further into the foodie culture and blending the worlds of food & technology in new, imaginative ways.
Prior to Chobani, Eddie has built and led a variety of strategy teams across Design, Brand Strategy, Advertising and Media. He most recently spent two tours of duty with Essence where he was the Global Head of Creative Media and prior built and led the agency's first Strategy team. In that role, Eddie drove the strategy and leadership for brands like Google, Youtube, Android, Pixel, Google Home, Method Home, New York Times, ASOS, and Munchery.
Prior to that, Eddie was at Collins, a NY-based Design and Brand Consultancy, where as Executive Strategy Director he drove growth & strategy for clients like Foursquare, Facebook, eSalon and Instagram. And before that, he worked at some of the leading agencies in the world for clients like UPS, JP Morgan Chase, PayPal and Coca-Cola.
Somehow, he also finds the time to serve as adjunct faculty for Miami Ad School in NYC and is an instructor & advisor for Smith & Beta, an education design and management firm nurturing cultures for curious talent to thrive all across the US.