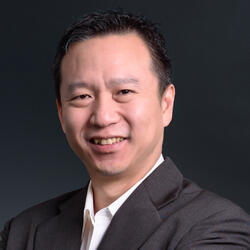 Charles Ng
Vice President of Enterprise AI
Charles Ng is Vice President of Enterprise Artificial Intelligence at Appier, where he leads a team of AI scientists and engineers that are developing the next generation of Enterprise AI solutions. 
An experienced data science leader with a successful track record of building solutions based on forecasting, optimization, and machine learning techniques to tackle complex real-world problems, Charles was previously the Chief Data Scientist of Coupang, Korea's leading e-commerce company.
Charles has close to 15 years experience in his data science career working in companies such as IBM, DemandTec and Vivecon.   Charles has a PhD in Management Science and Engineering from Stanford University and a Bachelor of Science degree in Actuarial Science and Mathematics from Purdue University.