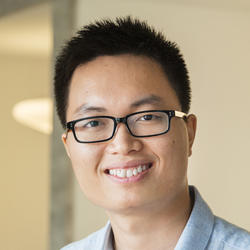 Chandler Nguyen
Vice President, Media Planning, APAC
Chandler Nguyen is Vice President, Media Planning, APAC at Essence, a global data and measurement-driven agency, and part of GroupM. He heads the agency's media planning practice in the region for clients such as Google, YouTube and FrieslandCampina, managing a team of more than 60 members.
Joining in 2014 as a biddable media and performance lead for APAC, Chandler played a critical role in growing Essence's regional operations from 1 office to 9 offices across Singapore, Indonesia, India, Australia, Japan and Korea. As a leader, he is focused on setting his team up for success, from evolving the organisational structure, to coaching the next generation, to building the right processes and tools. 
A graduate from the Nanyang Technological University in Singapore, Chandler's previous positions include Digital Director at Edge Asia, as well as Co-Founder and Managing Director at IDM in Vietnam. Given his experience, he has developed a keen grasp of client business challenges and an ability to solve them with innovative solutions.