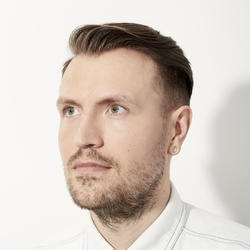 Ben joined BBH in 2008 as an Engagement Planner before becoming Strategy Director and getting experience across nearly all of BBH's client board at some point with spent on making Google Chrome the no.1 browser in the world, launching Dove Men for Unilever, creating games for Barclays, helping Audi go digital and Perfettisell more sweets. 
After winning the Cannes Effectiveness Lion for Axe/Lynx, he then spent 6 months client side at Unilever helping them implement their European digital strategy. In 2015 he launched BBH LIVE, a social and data unit, which quickly became the most awarded WARC social agency of year and led a 30+ team that put audience, data and tech at the heart of their campaigns.
In his 10th year at Kingly Street Ben became Head of Strategy where he leads 40+ strategists as the IPA Effectiveness agency of the year and works on Audi, Samsung and Burger King.