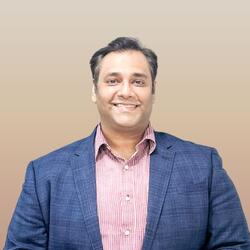 Arvind Mathur
Product & Business Unit Head
Arvind Mathur is a seasoned digital product expert and currently serves as the Product Head at mFilterIt. He has gained extensive experience in building digital products for media, marketing, and technology platforms to solve the critical challenge of ensuring that real customers are engaging with digital ads. Arvind has been instrumental in creating customised products for clients and enabling standardised solutions for the industry as a member of committees with IAB Tech Lab (USA), Media Rating Council (US) and IAMAI. 
Arvind's expertise lies in validating digital advertising spends and mitigating reputational risk through solutions that prevent and detect problems such as web fraud, PPC ad fraud, app fraud, and search abuse. At mFilterIt, he expanded the capabilities for digital product development using cutting-edge technologies such as ML and AI, resulting in double-digit growth by establishing new revenue streams. 
During his stint at Contakt Tech Solutions, Arvind introduced new products such as mFilterIt and Credit Mate, which led to a scale-up to attract start-up investors. His contribution led to Paytm's acquisition of the latter in 2021. As a thought leader, Arvind provides insights for technology introduction, digital R&D, and product roadmaps.