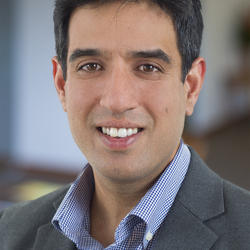 Anish has worked with a number of technology clients to demonstrate and justify the business ROI and value of technology investments using Forrester's Total Economic Impact (TEI) methodology. Anish has worked with various clients and technologies including software-as-a-service (SaaS), security/data privacy, big data, CRM, and sales enablement providers. Anish has additionally worked to grow Forrester's end-user business by developing business cases for government and healthcare clients who are evaluating new technology solutions. Anish has been part of Forrester's Total Economic Impact team for three years.
Prior to joining Forrester, Anish worked as a business development manager for American Express in New York and as a manager at Enaxis Consulting, focused on providing IT advisory to the energy and transportation industry. 
Anish has a BBA from the University of Michigan's Ross School of Business and a Masters in integrated marketing from Northwestern University.