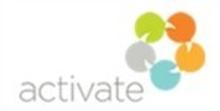 Listed as 100 Indonesia Youngters Inc by Swa magazine, Andi Sadha with his partners established the now 15 year's old independent media specialist Activate. Together, he and his team have grown this organization as one of the leading media specialists in Indonesia.
As the CEO, he leads to continuously deliver effective and innovative communication channel solution for numerous blue chip companies in Indonesia. Graduated from Oklahoma State University, he started his career at Ogilvy media (and MindShare) and later at Starcom Worldwide Jakarta.
In addition from his passion with Activate, He is also actively supporting the advancement of media knowledge in Indonesia through his role as the Chairman of APMF, as well as, among others, being a jury in Spikes Asia, AdStars Advertising Award Busan, Indonesia Young Media Cannes Lions competition, bubu awards, and other media awards, and frequent speaker in media events and academic forum.