Stephen Upstone
2015 saw an unprecedented rise in ad-blocking, with around a third of users now using ad-blocking technology. In 2016 expect to see ad-tech providers, agencies and publishers looking to halt the tide by adopting advertising formats which complement the user experience. We'll see a trend for more engaging formats overlaid with data to ensure users are targeted with advertising which is relevant to their interests.
Mobile video advertising has been on the rise throughout 2015 but next year it's going to become a far more creative medium, with advertisers beginning to produce more dedicated mobile video content, such as portrait video, rather than repurposing TV spots. Native video was a big feature of 2015 and as companies move towards offering all video formats, brands will be able to plan mobile video holistically, pushing more spend into the medium.
Data has become a fundamental part of all advertising campaigns, but next year will be about advertisers making their data work harder for them. Artificial Intelligence engines which optimise campaigns towards key performance goals, maximising efficiency and reducing wasted impressions, are going to rise to the fore as advertisers seek to deliver the most effective campaigns possible.
---

Adrian McDonald
The mobile Ad Tech industry will begin to focus more on branding. There will be continued consolidation, but new players will emerge whom will deliver:
New delivery methods such as Predictive decisioning
Better Measurement aligned with branding KPI's e.g. Ad recall, Interest
Hygiene will include: 100% viewability, anti-fraud, user-identification
The real winner will be vídeo
---
Alex Klose
2016 - Here right now on mobile
In 2015 mobile became the UK internet user's number one device. Ofcom officially branded the UK as a 'smartphone society', with the average user spending twice as long using a smartphone than laptops or PCs.
Mobile has now not only become our primary method of going digital, it is a focal point for controlling and managing all aspects of our day to day life. I hope by now every marketer has understood that the real battle of consumer attention is won on mobile. So what can we expect in 2016?
Here are my top 3 thoughts:
Mobile Ad-blocking: The next big headache?
Mobile now accounts for over 45% of ad impressions, 50% of clicks, 46% of spend and 43% of conversions in the UK. There is no question mobile advertising has now cemented its place in marketers media mix as an advertising channel that connects with audiences. Next year alone marketers are expected to spend $100bn on mobile advertising. However, will mobile ad-blocking gain more momentum and become the next big headache? At the end of this year we know that mobile operators are exploring the idea of blocking advertising on their networks. Can you really blame them? They are shouldering the huge cost of deploying the infrastructure that enables high-speed mobile communication, and yet the companies such as Google and Facebook are regarded as the great digital enablers. The huge pressure on mobile operators to further invest in faster network infrastructure is increased when you consider that sustained growth in market share and revenues is very difficult to achieve, and most of them compete in completely saturated markets.
We do not know how mobile operators will deploy ad-blocking technology or how it will be introduced to the market. However, if they do it is likely that the costs for advertising will increase and that advertisers, media agencies and publisher will feel an impact. But maybe it will sharpen the focus of advertisers to ensure adverts are more creative and a welcomed event, not uninspiring intrusion.
The need for brands to explore messaging apps.
For the last two to three years consumers have shifted to new communication apps such as WhatsApp, Snapchat and Viber. In 2015 over 33 trillion messages were sent using these channels, compared to only 6 trillion SMS messages. It is fair to assume that the audiences will stay on these messaging channels for a while, but it is more than just messaging?
These communication apps are providing specific experiences that match the consumers' lifestyle, snacking on bites of information here and there, constantly coming back for more. For example, if a mobile user wants to document or share an experience then they will most likely be using Instagram or Snapchat.
I believe in 2016, marketers will have to explore how to put their brands onto these messaging channels in a new engaging way. One strong indication of the growing importance of it is the recent move of Claire Valoti from Facebook to Snapchat. She has been tasked to grow the team in the UK, and ultimately make the little ghost attractive for agencies and brands. Watch out for more to come.
All marketers are striving to connect with consumers across multiple touchpoints to deliver content, experience and services. Those brands that quickly adapt to emerging mobile channels and understand how to use the new messaging channels will drive success in how they engage with consumers in 2016.
Don't Panic over Data.
This year I attended the Festival of Marketing in London and Jeremy Waite, Head of Digital Strategy, EMEA at Salesforce presented a number of interesting statistics. In his presentation (which can be accessed via SlideShare: http://www.slideshare.net/Salesforce/where-will-connected-customers-go-i...) he mentioned that 80% of executives are overwhelmed by the sheer amount of data and analytics, and that 75% of executives are emotional when making decisions.
Right now, 90% of consumer journeys happen across 5 different channels, producing data at every touchpoint and interaction. A staggering 2.5 Quintillion (eighteen zeros) bytes of data is created every day, being processed in real-time. It is safe to say that we are almost constantly connected, producing data with the insight into who we are, what we like and how we make our decisions.
With so much data available, I think we'll see many businesses changing their mentality of how they use data. They already have the analytical tools and people, but there will a big effort to truly understand how data can improve digital interactions with consumers to deliver much improved customer journey. But for that to happen, it's not a question of what data is available, it is a question of what do you want from the data. Don't panic and start endlessly looking for answers within data, go back to the marketing basics of the 'clarity' of WHO, WHY, HOW and WHAT. Data cannot just give you the answers, but it does provide guidance on decision making and proving if a strategy it working.
My conclusion
I would like to finish with the quote of Marc Benioff: "Companies are no longer competing against each other, they are competing against speed." It will be those companies who dedicate the budgets and resources to quickly adapting to the latest mobile trends and technology to better connect with consumers who will win in 2016.
Sources:
http://media.ofcom.org.uk/news/2015/cmr-uk-2015/
http://www.deloitte.co.uk/mobileuk/assets/pdf/Deloitte-Mobile-Consumer-2...
https://econsultancy.com/blog/66289-14-revealing-mobile-stats-from-janua...
http://www.emarketer.com/Article/Mobile-Ad-Spend-Top-100-Billion-Worldwi...
---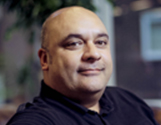 Chris Minas
2016: The year of Context, Contextual Assistants & Data
The big thing in mobile for 2016 will be subtle but hugely impactful in the way we experience mobile engagement. 2016 will be the year that mobile apps introduce more useful content, more personalised app features driven by contextual information. Recommendations powered by smarter context and greater empathy based on smarter data. The contextual assistant is the new PA, the smarter apps become more personalised and friction free.
To be honest the context with mobile apps should have already changed our lives, and the price is our data. If I dedicate time to my playlists on Spotify, and share my experiences on Foursquare. That investment in time pays back in terms of smarter more accurate and valuable recommendations. My hope is that surrendering my data will save me some of the time I have ploughed in to apps over the years. It's like a beautiful hamster wheel. A data lock-in. I'm loyal, to a point.
But in 2016 we have a few things coming together on both hardware and software sides. The four horsemen - Apple, Google, Facebook, and Microsoft are all working on more open and more AI based personal assistants that will deliver the info we need, where and when we need it – learning about our tastes in real-time.
Secondly hardware is moving quicker, we own more devices per person than ever before. Product lifecycles are shortening, with each new generation packed with more, ever-cheapening sensors that surface new data points such as biometric data, alongside traditional content/context consumption and location data.
Finally, this is all against a backdrop of customers wanting more personal, contextually aware, time saving mobile experiences. Look at the mobile experience with the Uber App: when you get to your destination, you don't do anything – you just get out of your car, you don't pay, or ask for a receipt – you're done. Foursquare interactions are via the lock screen based on my location context. Again I don't need to do anything.
Within the intersection of improving software, hardware and the desire to save time by paying with your data, the consumer will receive an ever improving and greater personalised results and experience as brands and app makers realise that apps need to be smarter. There will be a subtle evolution, a change in user behaviour and user expectations due to the emergence of these smarter contextual driven apps.
Currently services generally do this separately, each in it's own silo or walled garden. For example, let's say I've been with Apple for four years, during which time they've learnt how I use my various connected devices from Watch to PC, phone and tablet, along with my content and App habits. They even know my heart rate, when I see my Facebook post doesn't get many likes! Sad face.
In 2016 the promise is that you will have built-in services that start to aggregate all of this stuff into one place via Apps, Siri, on Apple devices for example, or a bot on Facebook Messenger.
Throughout 2016 the walls will tumble and a smarter, more joined up, contextually driven and useful mobile world will greet us.
---
Jide Sobo
My safe prediction for 2016 is that creativity will at last start to shine through in brand advertising. Although there are some good ad units out there (such as Celtra's Interscroller format), there isn't actually that much available inventory for these units, which means that we still rely on 300 x 50 banners, which just don't cut it when it comes to creating brand impact and cut through to distinguish advertiser brands fom app download ads.
My stretch prediction for 2016 is that vertical video will become the norm for mobile video, and that brands will, at last, start creating mobile first creative, rather than simply repurposing ads from other channels.
My hope for 2016 is that publishers stop trying to block the ad blockers, and instead work on better customer experiences and new commercial models. Let's learn from the music industry, and listen to what our customers are telling us about what they want.
---
Mick Rigby
The App will become the number one engagement channel for many of the most forward thinking businesses in 2016. For now the app charge has been led by mobile centric business such as Uber and Justeat as well as platform essential sectors such as mobile gaming. We expect a sea change in 2016 with many retail, financial and Travel businesses placing mobile at the centre of their business. The App is becoming the Swiss army knife of service provision for businesses manifesting in payments, 24 hour engagement, social sharing, content and relationship building. So for many serious businesses the light bulb has gone on… Why do the stuff that's getting harder and harder to generate effective ongoing engagement when the App ecosystem can do it better. It's providing single deployment to globalise incredibly quickly on a ready made high street called the app store? What's not to like about that?
---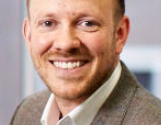 Nigel Clarkson
OOH and mobile will start to truly work together as the two media channels complement each other so well.  OOH creates huge general brand awareness in very public places. Mobile brings a depth of targeting and ability to provide much deeper engagement to OOH which is still mainly a one-way medium.  Digital screens should allow for mobile data triggers to send demographically relevant creatives to screens.  And I would be surprised if mobile data wasn't being used to educate the planning of campaigns given the huge and accurate scale of that data available, particularly through a Telco or a business like Telefonica's SmartSteps.
Mobile payments will move into the mainstream. The huge number of contactless NFC pay points now available in retailers for purchases under £30 will mean that people become more comfortable with the concept of tap and go and their phone as the primary vehicle to use.
Digital ID will become a watch word not just in advertising and marketing, but also in the world of government, security, banking and fraud prevention.  The ability of a retail purchase tracking back to prove that the phone is in the same place as the purchase in-store could have huge revenue benefits to banks and retailers alike.  Fingerprint technology could and should start getting integrated into many different applications to prove identity including mobile banking, and hopefully mean the potential abolition on multiple passwords.  Mobile authentication could then be used for voting meaning the first moves into a true digital democracy.
The internet of things will start to mean something to normal humans not just the marketing and tech industry as we move towards the government-backed Smart Meters being fitted into our homes in association with utility companies and also the involvement of O2 as the communication platform for that in what is the world's biggest machine to machine contract.  By the end of 2016, hundreds of thousands of homes in the UK will effectively be programmatically buying electricity from the grid in real time - very exciting, and it is starting to happen already.  That in turn will encourage more people to convert to digital and connected thermostats which are smart and learn your preferences, all controlled, of course, from your mobile phone.
The smoke and mirrors around the data economy needs to be tackled to ensure that clients and customers understand exactly what they are getting, not just what a snazzy sales deck says they'll get.  Mobile display particularly still suffers from 'data' being seen as one amorphous mass regardless of quality or method in which it was harvested.  This includes a value exchange with a consumer, permissions and consent, and a cracking down of businesses playing fast and loose with customer data.
Ad blocking.  Still fairly small scale on mobile but increasing.  The publisher fightback has already started with the likes of the Washington Post, Axel Springer and City AM in the UK blocking content going to phones with ad blocking software downloaded.  Telco's will have an eye on the Caribbean test of ad blocking supported by a Telco to help decide their next moves in this space.
There is likely to be a continued consolidation of agile mobile businesses through mergers or acquisitions, often with agencies buying in expertise in the areas of mobile tracking and data, location targeting and ad tech.  That in turn will mean preferred partner deals becoming more common place as Agencies look to reduce the long-tail of mobile players currently on their trading partner list.
Programmatic.  Hopefully this term will disappear in the next few years and will go back to being called trading.  Mobile is still miles behind desktop in the area of programmatic, so expect big gains in this area.  But the traditional IO is still an important part of the market and shouldn't be over-looked.  Maybe
Mobile video will become a creative format in its own right. Instead of throwing a 30 second horizontal TV ad in front of a piece of content, advertisers will look for 10 second strong cut-down versions, filmed or scaled in vertical video to fit the Smartphone generation.
---
Pratick Thakrar
1. Cross Device Creative should be a MUST, not a nice to have. Audiences expect much more from every digital experience. They seek less robotic marketing messages and look for personalised and engaging cross device creative. Advertisers will look to work with more mobile specialists to push smartphone & tablet boundaries.
2. Rise of Omni-Channel. Advertisers have too much data to handle, coming from too many sources, with non-complementary points of view. Advertisers will seek simplification in 2016 and look to implement new cross channel business benchmarks. This will also require IT and marketing departments to work much closer together, supporting the need for the Chief Marketing Technology Officer (CMTO).
3. Brands to Test and Learn. NFC's evolution, facilitated by Apple's device support, has led to mobile payments exponential growth. How many brands have even contemplated a NFC strategy? Technology is evolving at such a fast pace, with new fads appearing every day. An Advertisers need to test and learn in 2016 will be critical.
---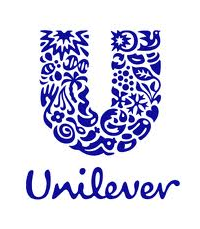 Paul O'Grady
My mobile 2016 year ahead,
As online behaviour moves even further from desktop advertisers and publishers must work closer to deliver better brand experiences for the consumer, those that do will see smarter and more effective delivery for both the advertiser and consumer. Video will continue to expand at an even greater pace and will step into augmented and virtual reality. Automation and Programmatic will diversify and deliver great opportunities in format and personalisation opportunities. 2016 will be a pivotal year for the industry to work collectively to align on verification, ad fraud and ad blocking.
---
Neil Bruce
Proximity 2.0
The concept of proximity marketing is not a new one, and it is something that is already extremely important to us in our mission to invent the future of media with our clients. For several years now, we have utilised tactical mobile messaging and geo-targeted mobile display activity to nudge a consumer in-store at the point of purchase, or to amplify the impact of an out of home placement. This was Location 1.0.
As mobile technology becomes more prevalent, and the internet of things grows, the concept of proximity marketing as we know it will change. Proximity 2.0 will be much more sophisticated and allow us to profile and interact with consumers in new and exciting ways.
There will be a variety of ways in which this will occur. The proliferation of public WiFi and advances in mobile network technology will allow us to become more sophisticated in the ways with which we profile and target consumers on mobile devices. With recent changes to the beacon ecosystem, there are opportunities available to us that will finally make Bluetooth Low Energy technology a viable proposition for marketers, and as the Internet of things grows, location data from non-mobile connected objects can be used to add an additional layer of intelligence to location targeting.
These can be expanded upon as follows:
Geo-prospecting and attribution
By utilising a combination of GPS and WiFi data, we will be able to profile consumers based on their real-world geographical behaviours, target them on the move and at home with display advertising, and then directly attribute uplift in store footfall that our advertising has driven.
For example – an automotive manufacture would be able to determine that a consumer is in the market to purchase a car based on their visit to a competitor's showroom, and educate them about their vehicles.
As public WiFi networks grow, the sophistication of these geo-profiling tools increases. We are now in a position that we are able to target high street retailers in a similar fashion – based on a combination of proximity and dwell time.
2016 – The make or break year for beacons?
A lot has been talked about beacons over the last few years, but apart from a few tests, beacons have failed to gain traction in the UK market to date. However, some recent developments have breathed new life into beacon technology and made it more of a viable proposition to businesses. These developments are twofold:
First, the need to run a beacon via a native App has been removed by both Apple (where a passbook pass now works) and Google (through Eddystone – a new open multiplatform packet format). Second, as the proliferation of connected devices (smartwatches, fitness trackers etc.) increases, more and more people will have Bluetooth switched on at all times. It is now estimated that 30% of UK Smartphone users have their Bluetooth switched on at all times, and this figure continues to grow.
We see several use cases for beacon technology in 2016:
Delivering useful, real time information: Beacon technology can be combined with data to deliver real time updates. For example: A finance brand could let a prospective homebuyer know what the mortgage rate would be on a property they're viewing.
Creating immersive experiences: Instead of the beacon delivering a message to a customer's Smartphone, the Smartphone will merely alert the beacon as to the person's presence and deliver an experience via other channels. For example: If a brand has sponsored a festival or event, a personalised welcome message can be projected onto a screen.
Improving customer service: When a customer comes into store, beacon technology will send pertinent information to a member of staff's Smartphone or Tablet. For example: if a customer has a click & collect item on hold, the member of staff will be alerted as they enter the store, and have the item ready for collection when the customer reaches the desk.
Location, wearables and the internet of things:
The digital universe (the amount of information stored on the internet) is growing exponentially. Between now and 2020, we anticipate a ten-fold increase in its size, from 4.4 to 44 zettabytes. To date, the growth of the digital universe has been powered by the growth of mobile technology. Mobile will continue to contribute to this growth, however over the next 5 years, it will be the growth in wearable technology and non-hubbed (Internet of things) objects that contributes most.
Biometric data from Smartwatches will know how your emotional state at any given time. Smart thermostats will know when you're heading home and switch on your central heating. And smart vehicles will know where you're driving, when, and how fast.
The potential media applications of this haven't been lost on GAFA, who are rushing to monetise the internet of things. Google's acquisition of Nest for $3.2bn in 2014 is a case in point. We expect to see insight gleaned from Nest devices, and from Nest's partnership with Automatic (a connected car device) used to power Google's advertising products moving forward.
Wearable technology also provides an interesting angle for brands experimenting with Location targeting. One of the most interesting cases for wearable technology is the biometric data that it produces. During the Wimbledon tennis championships this year, Jaguar supplied crowd members with bespoke wristbands which captured their heartbeat, location and the ambient noise on each court – enabling Jaguar to pinpoint the moments of excitement, tension and heartbreak throughout the tournament. It is likely that in 2016, biometric data from wearable technology will become more readily available, meaning that brands could following in Jaguar's footsteps and to target wearers in certain moods and locations.
Constantly evolving location marketing solutions
There are many more ways in which mobile and wearable technology will continue to evolve over the next 12-24 months. In a utopian world, we would be able to switch on and off our digital out of home activity in real time as relevant prospects pass by. This would require a large amount of work, but signals the direction in which we need to take our location based marketing efforts moving forward. Exciting, if slightly Orwellian, times ahead…
Adblockalypse now:
The rise of ad blocking software on the desktop web has been well documented, but gathered traction in the mobile space in June this year, when Apple released documentation that showed that they were giving users the option to block ads on iPhones and iPads as part of the iOS9 operating system. Notably, this will only impact the mobile web and not in-app advertising – since Apple's iAd offering only delivers ads in-app and they wouldn't want to cannibalise this revenue stream.
As well as Apple, other big mobile players have been plotting to block advertising across their networks. In Europe, a number of TELCO operators are rumoured to have been in conversations with Israeli start-up Shine who claim that '[…] tens of millions of mobile subscribers around the world will be opting in to ad blocking by the end of 2015'. Shine also stated that consumers are paying for this because delivering a mobile ad experience and video eats into data plans.
Although 80+% of mobile content is consumed in an in-App environment, the growing uptake of mobile ad blockers is forcing digital media owners and publishers to reconsider their commercial ad models or negotiate new relationships with the ad blockers themselves. AdBlockPlus, for example, has forged relationships with advertising companies such as Google, who agree to run 'acceptable' ad formats. From a mobile perspective, this is ironic, because these formats are actually among the most intrusive to Smartphone users.
Several media businesses have been experimenting with the idea of implementing an 'ad-block wall' which forces users to pay for content (ad-free) or whitelist the site in the user's ad-blocker (enabling ads to be shown).
Similarly, the rise of the ad blocker has created another potential channel for mobile advertisers. Companies such as Aquato, a North American company, are working with major American carriers to provide free data if consumers engage with a brand - for example: watch a video and receive an addition 50MB of data on your plan.
Everyday Connect
Mckinsey and EMC2 predict that by 2020, the digital universe will increase in size by ten-fold (from 4.4 to 44 Zettabytes and 10 billion to 100 billion connected objects). To date, growth in the digital universe has been powered by the shift from desktop computing to mobile. Over next few years, mobile and wearable adoption will continue this growth. However, the main growth driver between now and 2020 will be from non-hub devices – essentially everyday objects connected to the Internet of Things.
Mobile will become the remote control to the internet of things. We are already seeing rapid growth in connected home technology (Smart thermostats, televisions and music systems), but Moore's law has now enabled everyday objects to be connected. Smart shelves, which utilise RFID technology enable the intelligent tracking of objects placed on them. In a retail environment, this can be connected to employee devices, with the shelf notifying them when stock requires replenishing. In addition, this can be connected to inventory management software, with the shelves and pallets in store rooms automatically notifying a distribution warehouse when they are running low on products.
In the home, FMCG objects are becoming increasingly connected. Companies such as Absolut are utilising image recognition and NFC technology to engage with their products. In the FMCG world, where low packaging cost has always been a barrier to creating connected packaging, there is now the possibility to utilise T-INK's electronic ink which interacts with a Smartphone's screen. This ink is approximately the same price as the ink which is currently used in the printing of packaging.
Touchy feely
At Mindshare, we see Wearable technology as the third wave of digital advertising – following on from the first two waves of Desktop and Mobile. In May 2015, Mindshare, in partnership with Goldsmiths University of London ran SHIFT, a research project investigating the implications for brand marketing of the growth in Wearable adoption in the UK.
One of the key use cases that came out of the SHIFT research was for brands to utilise the vast data sets offered by wearable technology to enhance events and leave lasting reminders. Data sets that can be collected by wearables include: Biometric data (pulse rate and galvanic skin response, which can be utilised to predict mood), Geo-location data and Ambient data (such as background noise).
Companies such a Mindshare's Life+ partner Lightwave, allow brands to tap into this data and create an extremely engaging event. For example: an event can be controlled by attendees' movement and heart rate – with certain actions 'unlocking' rewards.
Another really interesting development in this field is the growth of "the internet of scent". In past trends pieces, we have referenced Oscar Meyer's "bacon alarm clock" – however with the growth of the internet of things, there is now the opportunity to integrate Smartphone controlled scents into a plethora of media formats. For example – a digital 6 sheet in a bus stop, which, when prompted, sprays a scent. 5th screen digital are a company leading in this field.
---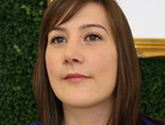 Rhoanna Glenn
Mobile predictions for 2016
Data is going to be one of the hot topics of 2016, brands and advertisers will start to take advantage of the growth and depth of the data that they collect from their customers.  Mobile will sit at the heart of this as the lead in consumers' behaviour brining their data to life.  Advertisers will start to move towards open partners rather than the walled gardens of Facebook, Google and Amazon so that they can get access to cross-device technology which allows them to deliver to an audience on any device across the whole of the digital ecosystem.
Looking ahead adblocking, viewability and fraud will shake up the industry, more brands will invest in viewability tech and we may even see media owners trading on viewed ads only. The solution to Ad blocking is not just creating better content, its creating the right experience, at the right time on the right device.
Looking at the future as our homes and lives become more connected, we will rely more and more on our devices, the internet and instant connection.  So what impact will this have on our everyday lives? Until recently security and software is a subject that has gone pretty much unnoticed, each week we hear of large businesses being attacked, sometimes going unnoticed for months meaning this is one threat that can no longer be ignored?  Hackers will continue to figure out how to make apps appear trusted meaning the likes of Apple become much stricter in controlling the use of their private API.
---
Sameer Amin
Mobile payment will grow significantly as consumer confidence and knowledge will increase as well as the number of retailers offering this payment facility.
Brands will begin to produce bespoke creatives for mobile, only a number of brands have adopted this strategy well, with most using existing assets as it saves on time and cost, traditional video metric benchmarks will need to be adapted for mobile as consumers will demand better experiences and value exchange on their mobile device.
Wearable technology will increase adoption as the cost of these items reduces and consumers start understanding how they can improve health and consumer experience.