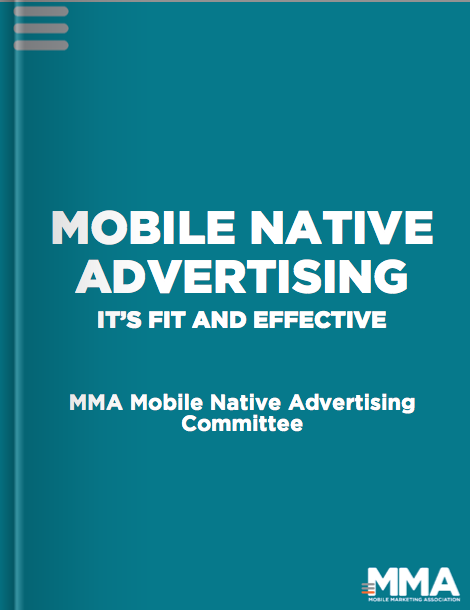 As the second of a three part series, this overview shares insights from what is likely the most comprehensive industry survey of mobile native ad effectiveness ever, with MMA members Ahalogy, Celtra, EA, PubNative, Sharethrough, Waze and Yahoo comparing campaign results and research findings in an effort to definitively prove the effectiveness of mobile native ads. These numerous studies draw on the variety of ad unit formats that are available in native, some of which were featured in our first release, The Mobile Native Ad Formats.

Findings conclude that the great 'fit' of mobile native ads drives results for advertisers by increasing Awareness, Engagement and delivering lift in Brand Metrics, Attention KPI's, Purchase Intent and Consumer Action. 

This three part series - Native Ad Formats, Native Effectiveness and Native Best Practices (set for August Release), have been developed by the MMA Mobile Native Advertising Committee to eliminate confusion in the marketplace to help advertisers, agencies and publishers to more efficiently and effectively deploy mobile native advertising campaigns across the entire market.
Thank you for your submission.
You may download the requested file(s) below.