The Smarties

Mobile Marketing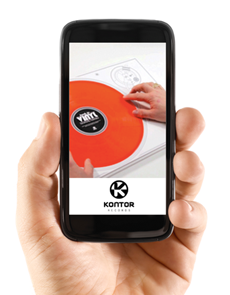 Mobile is the most compelling, accurate, and inclusive marketing practice today. It's not really about mobile as a silo anymore – it's about using digital and physical data to reach your audiences wherever they are. In today's world, every Moment is Mobile.
The MMA Smarties Awards is the world's only global mobile marketing awards program honoring innovation, creativity, and success – highlighting the teams and talent that push the boundaries of mobile marketing to reach and engage with consumers like no other media channel.
---
Get Recognized, Get Accolades, Go Global
Gain recognition worldwide and be counted amongst the best in the mobile marketing community. The Smarties recognizes Global, regional winners, and country winners in addition to Industry Awards.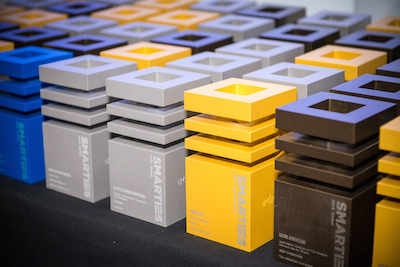 You can select from a combination of global, regional and local options. Enter a single campaign in multiple categories. Increase your chances of winning by entering into multiple regions and/or multiple categories, and save!
The Global Celebration of Mobile Talent
Enter Now!
What's New For 2017
Global Program Eligibility Period Extended
Now campaigns that are active in the marketplace between January 2016 through July 2017, are eligible for the Global Smarties. An extra 6 months opens your opportunities. The eligibility period for Region & Country Programs remains from June 2016 through June 2017.
North America Region, Middle East and Spain Country Programs
We have re-launched the North America Region, and launching Middle East and Spain Country programs. We now have Global, 4 regional programs (North America, EMEA, APAC, LATAM) and ten country programs.
Categories
2 New Categories
VR/AR and 360 Degree Video
Updated Categories
We have tweaked existing categories for clarity
Be sure to visit the Category Page for updated definitions.
MMA SMARTIES Index
In partnership with WARC, we are launching the MMA Smarties Index. , the Smarties Index will identify, rank and award the marketing industry's agencies, marketers and brands that are delivering the highest level of business impact by analyzing finalist and winner data from all the Smarties programs around the world. The Index provides an insightful glimpse into who is actually delivering campaigns that create significant impact across the globe.
Judging Criteria
Judges will evaluate specific criteria in scoring the entry's business impact and provide four separate scores for specific attributes of the work. Scoring will be weighted as follows:
Strategy – 20%
Creativity – 20%
Execution – 20%
Business Impact – 40%
---
Key Dates
  May 25, 2017


Early Entry Deadline




  Jun 30, 2017


On Time Deadline




  Jul 7, 2017


Extended Deadline




  July - August


Pre-screening & Final Judging




  Sep 25, 2017


Celebration of Talent and Winners Announced




Who can Enter & Eligibility
The competition is open to marketers, agencies, and suppliers – including but not limited to – those involved in advertising, media, PR, design and the creative industries. Campaigns/products submitted should be active in the marketplace between June 2015 through June 2016. Entries cannot be made with the prior permission of the client/owner of the rights of the case.
Click here for more information.
Quotes from the Jury
  Groundbreaking way to communicate to consumers hard to reach


  Ambitious, used technology in an innovative way


  Wonderful use of platform, organic


  Beautifully executed


  Clever, tied in brand tightly


  Blew us away, ballsy, impressive


  Great use of visuals – very compelling


  Concept & product awesome, great case study


  A lot of activity, and consumer engagement. Very integrated – at home and in-store


  Inspiring. Well done


2015 Smarties Photo Gallery