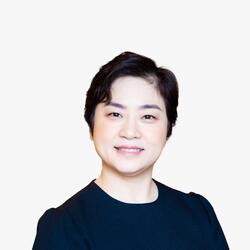 MBA Graduate from University of Chicago – Booth School of Business.
A experienced global business leader with demonstrated success in the retail and consumer goods industry sector over 25 years, in with Unilever, P&G, Samsung, focusing on China, Brazil, Russia, India, Indonesia, Philippines, Thailand and Vietnam.
She is highly skilled in General Business Management, Pursposeful Brand Crafting, Marketing Managment, Customer Insight, Talent Development, Fast Moving Consumer Goods (FMCG), Consumer Electronics and Pharmacy Retail. 
In early 2023, Tri published her first book named "Brand Vietnam – The Moment". This is the very first book on Vietnam Nation Brand from a practical perspective and multi-dimension with the objective to raise awareness of the importance of building Vietnam Nation Brand and advocate for initiatives to elevate the Nation Brand among its Citizen and Global stage.