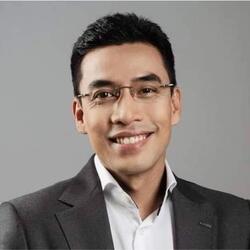 A well-known talkshow/podcast host with 12+ experience in the field of business and entrepreneurship. Khanh has worked in senior roles in the Vietnam's TV/Media industry. He started his career as a journalist/TV presenter for Hochiminh City TV Station and FBNC (Financial Business News Channel).
Based in Hochiminh City (formerly known as Saigon), Khanh is now the Founder/Managing Director of VIETSUCCESS, a professional knowledge community that help business leaders and working professionals learn and achieve career/life success. He also host the flagship series The Quoc Khanh Show on VIETSUCCESS YouTube/podcast channels.
Besides digital content works, Khanh also hosts and perform moderator/interpreter tasks for many leading business events in Vietnam. He writes regularly on current affairs and business/entrepreneurship matters and serves as a KOLs for many brands on his social media channels. 
Videos of Khanh's shows could be found at https://www.youtube.com/vietsuccess