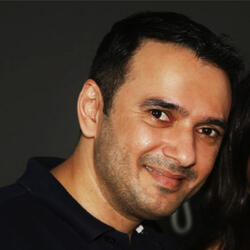 After spending his formative years working in a creative-led advertising agency in Mumbai, Tarun took off to experience the world outside India, spending 3 years in Australia and calling Vietnam home for the last 14 years.
Seeing the challenges faced by traditional ATL models, in December 2011 Tarun engineered a career-shift and struck out on a new, disruptive path which was very un-ATL. He picked up stake at Notch (a modest independent digital agency), and in less than 4 years transformed it into a multi-awarded agency network of Indochina. In the same period, he saw through two successful deals and exited in October 2015, post the Havas acquisition of the Riverorchid group.
Subsequently, in 2016 Tarun founded Moblaze with a vision to provide mobile marketing solutions to brands and agencies in Indochina. In a short span Moblaze delivered several award winning campaigns, picking up metals at MMA-APAC, MobEx and in 2017 was recognised as SEA Specialist Agency of the Year by Campaign Asia. Moblaze partners and represents InMobi for Indochina.